Figuring out your ring size without a proper sizer is really annoying, there's no getting past that. I remember before I started Urban Sterling  I'd have to try and measure my finger with bits of string or tape whenever I bought a ring. The results were always inaccurate and the process was fiddly.
I don't want you to have to deal with that, so I've made a system called "Buy now, size later." It's free, fast, and easy:
Here's how the sizer will look when you get it, it'll come with the sizing guide and contact card.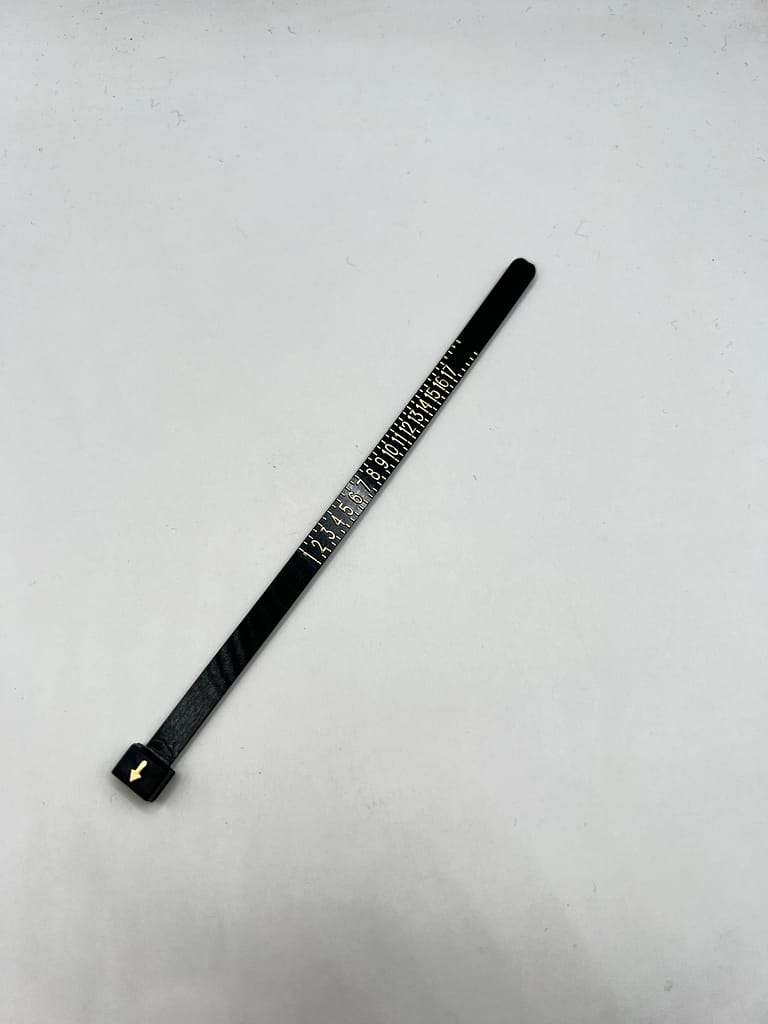 Thread it through the hole like this, then put it on the finger you want the ring on and pull it tight.
 You want to make sure it's not too tight. It shouldn't be cutting into your finger and you should be able to wiggle it off without pulling the sizer loose. 
The numbers can be a little confusing when it comes to finding the exact size, so let me explain. When you've got an exact whole number size like 9 or 11, the size number will be almost completely covered by the clasp. This one below is a size 9, with a proper sizing mandrel (the silver rod) for reference.
With a half size, the LOWER whole number size number will be completely or almost completely visible. Shown below is a size 10.5. It's easy to see the 10 and assume its a 10, but if it were actually a size 10, the number 10 would be mostly covered.
This one here isn't an 8, but actually an 8.5. 
Have I confused you? My bad. Shoot me a photo of the ring sizer on your finger and I'll work it out for you. Contact info here.