Urban Sterling
Est. 2020 | Newcastle, NSW.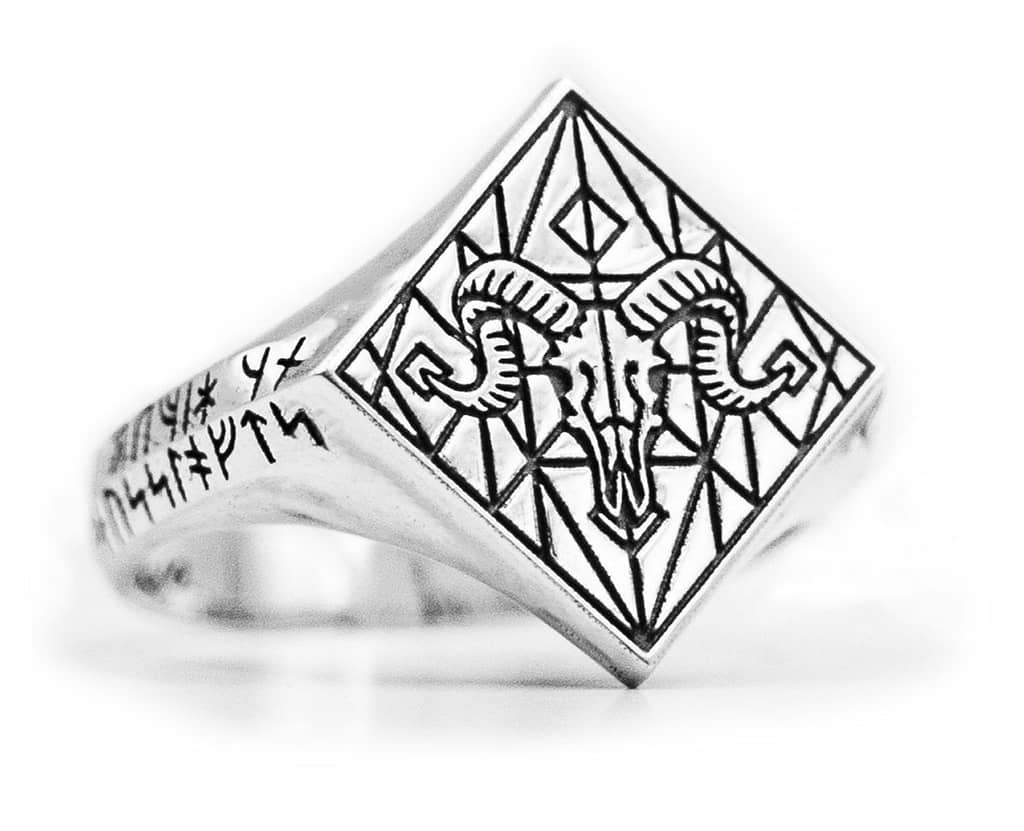 FREE SHIPPING & lifetime warranty
What are the critics saying?
"Not only are the rings stunning, but the customer service is also top-notch"
"The amount of effort he put in was beyond anything I've experienced with other jewellers and the quality is incredible."
"Never been so happy with a piece of jewellery before."
Exalted will be the son of Man,
Who today has let Death die.
Breathe in the spirit of spiritless air,
Eternal will be our finite lives.
Sacrilege (noun) : A behavior that shows great disrespect for a holy place or object; gross irreverence toward a hallowed person, place, or thing.
Sacrilege is a diamond shaped signet ring engraved with a ram skull and geometric patterns. Due to the fearless nature of rams, a ram skull is typically used to signify courage or power. It can also be a representation of the occult, and because of its association with death and sacrifice has been linked to Satanism and witchcraft; hence the name "Sacrilege". 
To view the product page with more info about the story of the piece and more pictures, click the button below.
Afterpay available.
Free shipping Australia-wide.
Buy now, size later available.
Lifetime warranty and free restorations.
100% 5 star reviews over nearly 1,000 orders.
Wanna see what else I make?