Urban Sterling Co.
Est. 2020 | Newcastle, NSW.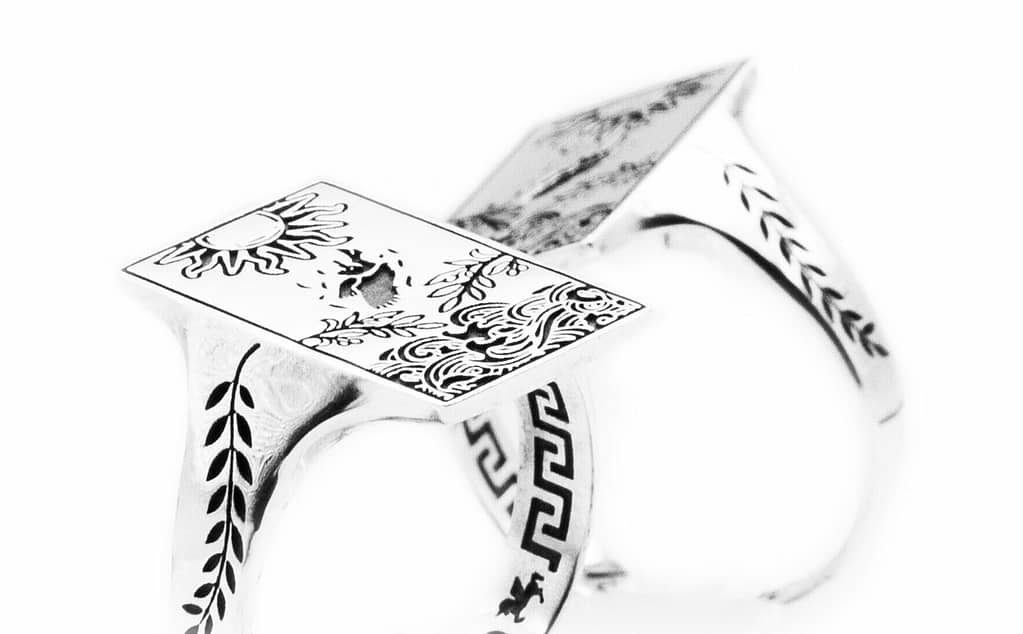 FREE SHIPPING & lifetime warranty
TARNISH PROOF 940 ARGENTIUM SILVER
HANDCRAFTED AND SUSTAINABLY SOURCED.
For some people, all a ring needs to do is look pretty and stay stuck to their finger. And there's really nothing wrong with that.
But for us, that's not good enough. 
We believe jewellery is an artform, and art should say something. 
Urban Sterling is for the pathfinders, those on the hunt for meaning. 
If you're looking for jewellery where every piece you wear is a statement, a symbol, and a conversation starter… 
You've found it.
What are the critics saying?
There's nothing tragic about grasping what you want…
Even if only for a moment.
The Fall of Icarus is a vertical rectangle signet ring engraved with a depiction of Icarus's fall from ancient Greek mythology. The piece is crafted in such a way that it works as a canvas for precise and detailed engraving. On the inside of the ring, the name of the piece is engraved, along with a depiction of two hands reaching out for each other. The face of the ring is pretty thin, so it won't be too noticeable on your finger despite the large face.
To view the product page with more info about the story of the piece and more pictures, click that button down below. ↓
Afterpay available.
Free shipping Australia-wide.
Buy now, size later available.
Lifetime warranty and free restorations.
100% 5 star reviews
Wanna see what else I make?