EST. 2020 IN NEWCASTLE AUSTRALIA.
HANDCRAFTED AND SUSTAINABLY SOURCED.
ESTABLISHED 2020 IN NEWCASTLE, AUSTRALIA | HANDCRAFTED AND SUSTAINABLY SOURCED.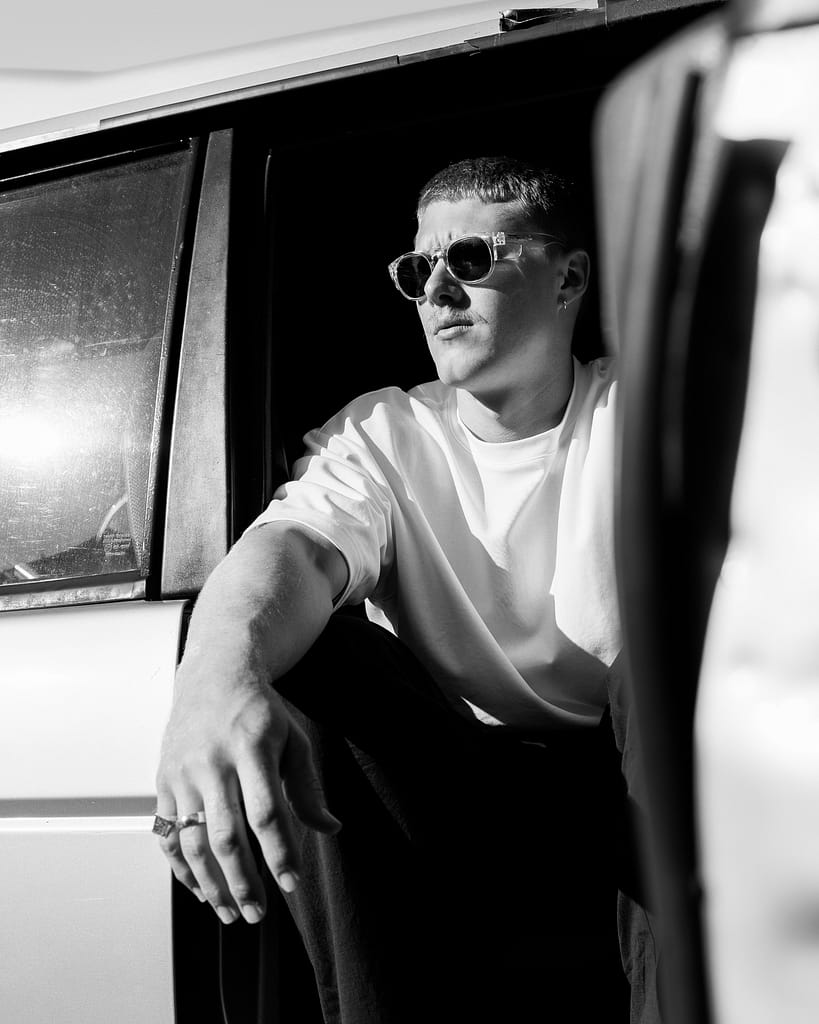 For some people it's just an accessory.
You're not "some people".
Community favourites over the years.
Inspired by a fascination with ancient mythology and legends, I created Urban Sterling to tell stories through the medium of precious metals. Pieces are divided up into chapters, each chapter is a unified entity, working with a common theme.
An unhurried and discerning design ethos ensures that each piece is a clear expression of an artistic vision, while strict manufacturing processes ensure it will last centuries to come.
Current Monthly Exclusive
The September monthly exclusive is an incredibly realistic replica of an ancient Roman coin from Emperor Hadrian's reign, minted in the year 129AD.
Take a look at what I've been working on.
Reviews from Urban Sterling customers.
The amount of effort he put in was beyond anything I've experienced.
I reached out to multiple jewellers to create a custom set of cuff links and a ring. Mason was one of the only jewellers that firstly knew what a cufflink was, knew how to make it, and would put in the effort to do so even though it wasn't a standard piece for him to make.
The pieces that Mason has created after months of discussion with my specific requirements (thank you!!) are absolutely beautiful. The amount of effort he put in was beyond anything I've experienced with other jewellers and the quality is incredible.
I would absolutely recommend Urban Sterling for any jewellery piece.
Thank you so much again Mason.
Sarah Gordon
An awesome experience!
An awesome experience! Mason has fantastic communication skills and made sure I was happy with the design along the way.
I honestly haven't taken the ring off since I received it, and its durability is great – and I'm rough on everything I wear.
Thanks a lot, Urban Sterling!
Tayla Borschmann
Blown away by how amazing the quality is.
My order arrived the other day and was blown away by how amazing the quality is. Super responsive and made sure the ring got to me before Christmas even though I was an annoying later orderer. Will definitely be buying from here again 😌
Madyson Cook
One of the best businesses I've bought from
I have found Urban Sterling to be one of the best businesses I've bought from, the impeccable customer service and beautiful personality and detailing they put into their pieces is so amazing 🙂
Maddison Scott
Absolutely incredible customer service.
Absolutely incredible customer service by Mason, and my Fleur ring is absolutely beautiful in design and quality. Loved the quick turnover, packaging and am grateful for the included polishing cloth. Thanks so much, I can't wait to buy more USCo. goodness!!
Kathleen Bushell
Amazingly well-made piece.
My Fleur ring was delivered yesterday and I absolutely love it. Perfect fit, stunning design and overall an amazingly well-made piece. The packaging was amazing too! Looking forward to purchasing more jewellery from Urban Sterling
Bella Rayward
Amazing service & beautiful hand made jewellery.
Amazing service & beautiful hand made jewellery. Absolutely love the ring I just received for my partner and he will love it too. Customer service was always quick and fast & never had to wait long when I had questions. Highly, highly recommend !!!
Jessica McDougall
Couldn't imagine a better experience.
I got coordinating engagement rings commissioned for my now fiancé and I and they were so incredibly stunning. Mason was amazing throughout the process and very responsive to my questions. Couldn't imagine a better experience and product. If you are thinking of buying or commissioning a jewellery piece from urban sterling DO IT!
Edward McFarland
Urban Sterling delivered!
Commissioned 4 (two gold, two silver) rings with an intricate family crest design, Urban Sterling delivered! Great attention to detail from Mason (even down to the packaging), and being a perfectionist myself, that's something I can really appreciate. Stoked that he was more than happy to correspond plenty and didn't get scared off by my indecisiveness along the way, in regards to the final product. Only problem now, is deciding which set to wear each day…
Coby Jones
Best customer service I have ever received
Quite possibly the best customer service I have ever received! Accompanied with the incredible quality of the jewellery (and quality of packaging too) I was just so impressed! Willl definitely be buying from urban sterling again soon
Em Coles
Stunning Work and Presentation
Received my Eye of Horus today and WOW!!! A+ in fit and comfort, right down to the included certificate of authenticity and wax sealed envelope. Stunning work and presentation, will be glad to support you again and excited to see what you come up with next.
Lachlan Barnden
Absolutely Thrilled with the Quality of Customer Service
Got a couple stacker rings and a bracelet, all beautifully crafted. These will surely be staples for years to come! Loved the eco friendly packaging and absolutely thrilled with the quality of customer service.
Terry Kung
I am Beyond Pleased with the Results
Got a ring commissioned for my 18th birthday and I am beyond pleased with the results. Mason was patient and always communicated throughout the whole process to ensure I had a product I was happy with. I would recommend Urban Sterling to anyone looking for a high quality custom ring.
Josh M
Highly Recommend Supporting this Business
The rings are amazing, the designs are exactly like the photos shown and the customer service is phenomenal, very friendly. Highly recommend supporting this business if you're looking for pieces that will last and look great!
Rachel K-M
The Smallest of Details were Executed to Perfection
I recently commissioned a ring as a gift through Urban Sterling and was absolutely blown away by the end result. Mason always communicates and updates you on the progress of your item to an above-par level. Always responsive at any hour to any question I had, and will help bring any idea you have to life. I cannot recommend Urban Sterling enough. The quality of the ring and craftsmanship is absolutely on point to the highest of levels. The smallest of details were executed to perfection and the postage was fast and efficient. I will 1000% be a return customer for my next ring. Let the sterling magician sort out all your needs.
Alex Wood
Great Craftsmanship and Great Service
Great craftsmanship and great service, highly recommend getting your sterling rings made from the crew at urban sterling.
Jayden Elliott
Constantly Over-delivers.
Amazing craftsmanship, superb quality that will last! After ordering my first chain I couldn't help but go for a second purchase! Amazing artist that constantly over-delivers products with quality and style. 10/10 would recommend purchasing for a quality product with quality customer service!
Niroshen Abbe
5 Stars is an Understatement.
I received an absolutely perfect birthday present from Urban Sterling. Everything about it was perfect, from the jewellery itself to the gorgeous packaging. Great customer service, ethically sourced material, perfect. 5 stars is an understatement.
Ala Guner
Awesome quality.
The chain I got was awesome quality, shipping was fast, great customer service. Would highly recommend, will be buying again!
Jack Johnston
I hope 2021 is a bumper year for you.
The rings are great and arrived on time. Thank you so much. The recipient loved them and all the personal touches including the note, etc. He loved the Koi tote too! Thank you so much and I hope 2021 is a bumper year for you. Great business and amazing personalization. Love it.
Peta-ann
Thank you!
I received my sunrise signet, and I absolutely adore it. It's the nicest ring I own, and am absolutely in love with it. The detail and the precision with it is stunning, and the amount of comments and and compliments I have received on it has been numerous, yet not surprising. Thank you so much for such a nice ring, and for the quick delivery!
Ben Dare
Koi fish ring
This ring is beautifully made, so glad to have such a young and skilled craftsman in the area. 🙂
James Worthington
The design is exactly how i wanted it.
The crown and the MJ lettering looks so good and so does the text on the back. Sizing is also perfect. Fits so well- doesn't move when i move my hand, it's comfortable and the silver and the oxidization looks really good. I love it !
mj
Beyond expectations & incredible service
I had a custom ring made for my partner and was so happy with the finished product! Mason went above and beyond – have recommended Urban Sterling to all my mates <3
Sianna Lloyd
Circular Signet
My Urban Sterling ring arrived in perfect condition, was shiny, polished, smooth and of great quality! I love the way it looks on and I have had it for weeks now and it still looks brand new! Would be flattering on anyone, and any style. You can dress them up or down, giving them an industrial look or a whimsical feel. Thank you Urban Sterling!
Lola Haylock
Urban Sterling PEEL Paragraph
P- Urban Sterling is a fantastic company
E- I have purchased numerous rings from them and each has been of exceptional quality, delivered with fabulous service.
E- This indicates a special attention to service by the staff.
L- Overall my experience with Urban Sterling has been overwhelmingly positive.
Sam Spratt
Amazing!
I wear this ring all the time and get so many compliments on the unique design and flawless quality. Urban Sterling really does provide meaningful, one of a kind pieces and form a special connection with each and everyone of their customers. Always really friendly and willing to go the extra mile to ensure the ring is everything their customer is looking for and more. Overall amazing jewellery!!
Sarah Gebhardt
Spectacular
I'm honestly stoked with the ring I received! It's so beautiful and intricate, everyone who see it I let them know it bought it from you! I'm so happy to have been your first customer! I can't wait to buy my next ring from you!
Charlee Hodge
Urban Sterling Feedback
Urban Sterling is a fantastic example of a quality, passionate small-business with creative flair! The handmade designs are carefully crafted and suited specifically for each customer. I love supporting such an authentic business and constantly look forward to seeing new designs and commissions! Thanks for being so great!
Regan Garrett
Custom ring
High quality piece, lovely design, good finish, pricing was fair. Very good product.
Dane Conlon
Keep up with my work on Instagram.
Let me help you write your own chapter.
Interested in a custom for yourself or as a gift? Click this button and fill out the form; I'll reply to you within 1-2 hours.