An Urban Sterling commission piece is something a little more than ordinary.
Something a little beyond what you'd expect. Something a little better than the rest. A commission piece is truly timeless – unique to you, and only you. It's custom made, expertly sized, meaningful, perfect.
This page is designed to give you an idea of what to expect if you commission me for a piece.
During the initial brief all I need is some sort of outline of what you're interested in. This can be in the form of photos, a drawing, or just a paragraph about what you're thinking. This first little bit of info allows me to get the vibe of what you're interested in.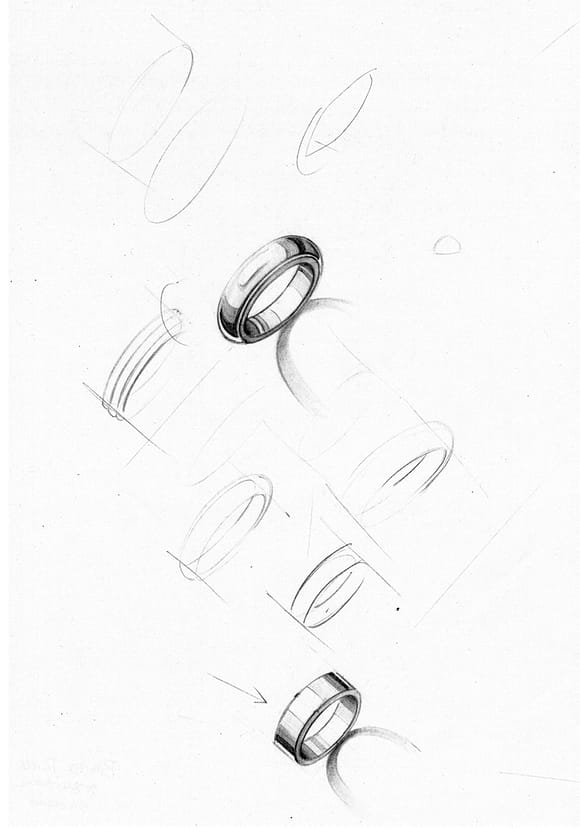 Feedback and Revisions
After getting the gist of what you're looking for I'll hand-carve a wax model of it. I'll send you photos of this wax model so we can determine if you like how your idea looks in a physical, 3D format.
Very rarely do I get it perfect the first time, don't stress. The whole point of this step is for us to work out any kinks in the idea, so feel free to shoot my idea full of holes.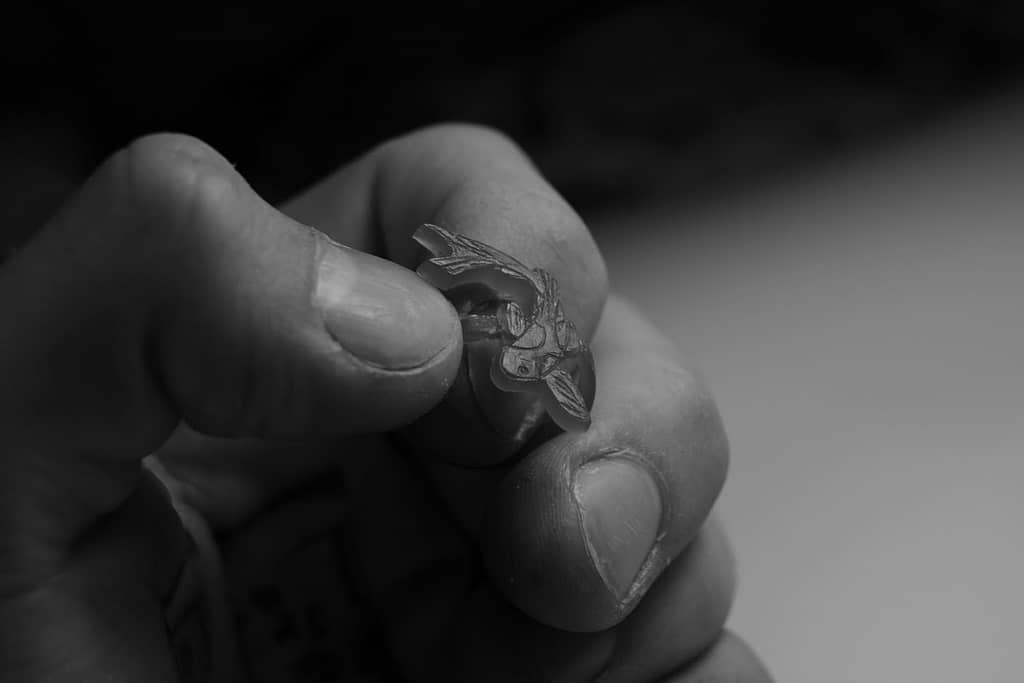 Casting
Once we're done with the revisions and feedback, I'll send the mould off to get cast in your metal of choice. If your commission is CAD designed I'll get a wax model 3D printed and use that instead. This is when you can tell me your desired finish. For example: sand blasted, low polish, high polish, oxidized etc.

Finishing
When I get the ring back from casting it will be extremely rough looking, with sprue marks all over it. At this point I'll begin the process of getting your ring finished exactly how you want it. For most people their desired finish is a gleaming high polish that you can't look at outside on a sunny day because you'll immediately get a hole in your retina. Some people like a more rugged, low polish look. This is entirely up to you. If you'd like to know more about the finishing process I follow, you can read the article I wrote about it here.
Certificate and Restoration
Something I don't talk about much in regards to Urban Sterling is my restoration promise. Although I include a Sterling Silver polishing cloth in the envelope, you can send the ring back to me at any time and I'll fully restore it for free. As well as this, all rings come in a wax sealed envelope with a Certificate of Authenticity, and a silver care guide.
If this inspires you to get something custom made, shoot me a message here.